---
International Cannabis Symbol
Symbol on all cannabis products in the states of Montana, New Jersey, South Dakota, and Vermont. Also embossed on all edible cannabis products in New Jersey and Vermont.
View press articles
here
For more info:
Our pu
blished article,
Wikipedia
---
I am a co-designer of the International Intoxicating Cannabis Product Symbol. The symbol is currently used by the states of Montana, New Jersey, and Vermont, making our symbol the most widely adopted cannabis product symbol in the United States. Alaska and other states are currently discussing adoption.
ASTM International has approved and
published specifications
of the symbol, making it the one and only cannabis product symbol to bear the designation of an internationally recognized consensus standard.
A dispensary in New Jersey, where every product bears the Intoxicating Cannabis Product Symbol. I'm Currently working on getting pictures of the actual symbol in use.


The problem
As US states and the federal government approach legalization of cannabis, a universal symbol for cannabis products is essential to the protection of public health and safety.

States have widely different requirements for cannabis labeling on packages, making it difficult for consumers to correctly identify and exercise caution with cannabis products.

A universal symbol on cannabis packages can ensure that Americans of all ages and backgrounds can correctly identify and exercise caution with cannabis products, which is critical for preventing the accidental ingestion of cannabis by adults and children. However, no cannabis product symbol has met with approval by more than one or two legalized U.S. states.

Working with Doctors for Cannabis Regulation and other stakeholders, my dad David L. Nathan, MD, proposed the idea of a universal symbol in 2019. Working with the standards organization ASTM, my dad and I co-designed a modified version of the UCPS, which is what you see today.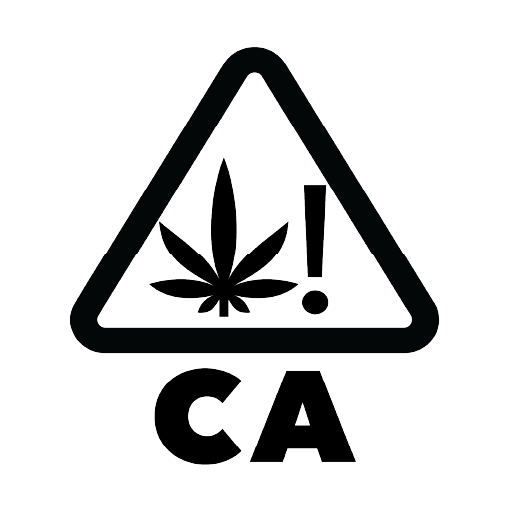 Issues with currently used symbols
Ten US states and the nation of Canada have adopted nine different intoxicating cannabis product symbols. All of them have design problems.
Some use more than two colors. The ideal number of colors in a graphical symbol is two (and white is considered a color in this context), as more colors unnecessarily increase the cost of packaging.
Some don't use a conventional warning triangle. Consensus standards, as described in
ISO 3864-1
, dictate that the shape of a safety sign urging caution should be a warning triangle.
Some use text inside the graphical symbol. Text like "THC" inside the triangle defy existing international caution sign standards and may cause linguistic & jurisdictional ambiguity. Text in the symbol also may require future changes as cannabis science and policy evolves.
Our symbol is an alternative to the many symbols currently in use, but with a fundamental difference: It is firmly rooted in accepted principles of symbology and consensus standards.
The solution

This is the symbol designed to be used by states, the federal government, and potentially internationally, forever. Because of this, we had to design it with existing principles of good labeling as our number one priority. Here are some of the key features of the design.

It uses an internationally-compliant standard triangular caution sign (ISO 3864) using "Warning Signal Yellow" (ISO 3864-4/ANSI Z535.1, Pantone 109 C, Hex #FFD100) and a black border, creating an instantly familiar shape and color combination.
---
Incorporates a cannabis leaf – the graphic element most associated with cannabis – into the standard triangular caution sign. Large leaf with well-separated leaflets remains clear at greatly reduced
dimensions.
---
A yellow outline is used whenever the symbol is used against a dark background.


---
Optional text under the IICPS enables authorities having jurisdiction to identify contents, regulatory jurisdiction, cautions, et al.


---
For all but the smallest containers, recommended minimum width of the black triangle is 1/2 inch (12.7 mm).

Multiple file formats (e.g., PDF, SVG, and PNG) are available in perpetuity for public use worldwide, royalty-free, and at no cost.
---
What's next?
I continue to work with ASTM International to create more detailed standards for cannabis labeling that will give consumers information and safety warnings about products in an easy to read format. Here's a draft example of what that may look like.