---
March for Our Lives – Parkland, FL
I designed all apparel, posters, badges, buttons, and social media graphics for the March for Our Lives in Parkland, FL. After the march, I continue to work with the students of Parkland, FL, designing for
Empower the People,
a nonprofit encouraging youth civic engagement and awareness.
I decided that I needed to write about my thoughts on this project, so here is the story behind my work for the March for Our Lives in Parkland, FL.
I had no idea what the day would be like: Thrilling? Somber? Energetic? All of the above? After flashing my VIP badge and passing through a series of police lines, we finally reached the march venue. I connected with the other student organizers preparing for the rally, with official credentials hanging from my belt, "ORGANIZER" sprawled across my shirt, and camera in my hand (see pictures
here
). I was the group's graphic designer and leader for visual communications.
About six weeks earlier, I received a text from one of my summer camp friends: "Hey, can you help me out? I know you're good with this kind of stuff." She was a junior at Marjory Stoneman Douglas High School in Parkland, Florida, as well as the leader of the March for Our Lives in Parkland. A day after surviving the tragic shooting at their school, she and her friends decided to launch a campaign to spread awareness for gun safety, and they asked if I could help with branding and design.
I had designed some large-scale projects before, including
geofilters for Snapchat
, which have garnered over 30 million views, and the logo and apparel for the
Trinity Turkey Trot
, a 2,000-runner charity race in my hometown, but the march in Parkland was completely different. While building a whole campaign from scratch in a little over a month, I was proud to support my fellow students and promote this important cause. But secretly, I was intimidated by the growing attention and media coverage. The horror of the shooting and a desire to amplify the message of the movement motivated me and helped me rise to the occasion.
I wanted to go beyond just throwing words on a t-shirt and calling it a day. Before viewers even read the words, I wanted the message to feel compelling and authentic. My friends had already started broadcasting their voices on social media, so the visuals needed to be sharable on Instagram and Facebook and stand out on mobile devices. I settled on bright colors and a bold sans-serif typeface that felt strong and accessible. I knew that I had achieved that goal when I got to the march and saw my designs everywhere: on t-shirts, badges, buttons, posters, and tote bags, in local businesses worn by employees, and even on the national news. Apparel using my designs ultimately raised over $120,000.
The world can be turbulent and confusing at times, but the creative process grounds me, and I am grateful for the voice it has given me. As an artist, I feel a sense of privilege and responsibility when my designs have the power to make people, places, and subjects relevant, and I can distill information to encourage people to act.

Design is a great way to learn about the world around me, inventing creative solutions to communication needs, inviting collaboration between artists and non-artists, and above all, providing a tool for change in society. I don't just want to dream of a better future, I want to design it.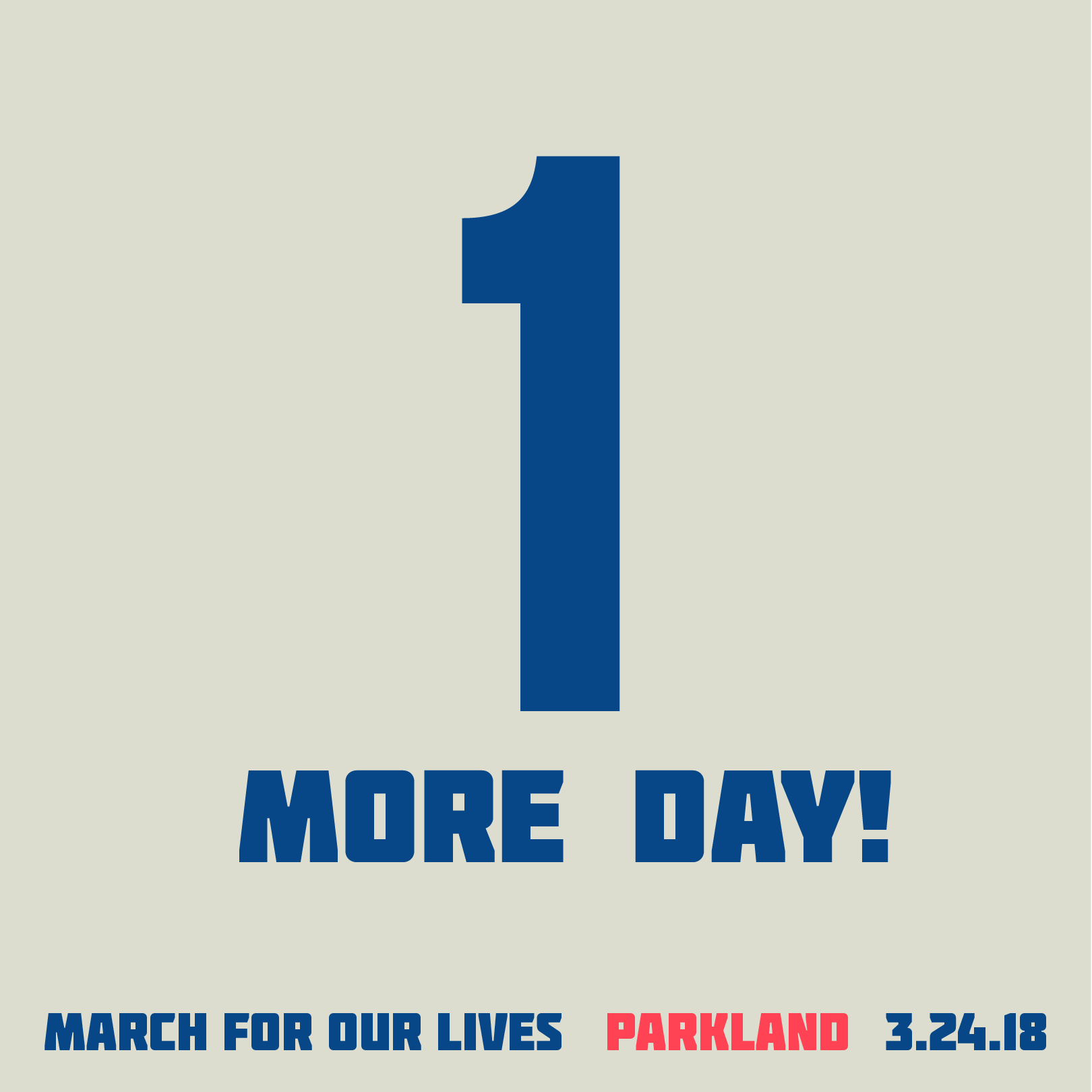 Official Snapchat Geofilter for the March